Marketing Information Database
Welcome to my Marketing Information Database. Here, you'll find everything I know about brand strategy, business consulting, SEO, and other various topics.
Well... eventually. It takes a while to write these out, and I'm just one man. This list will slowly grow.
To better demonstrate these concepts, I made up four example businesses that represent most of the companies out there in the world:
A B2C friendly local coffee shop, "Joe's Java Joint"
A B2B software company, "Cassandra Forecasting Technologies"
A B2G security contractor, "Fortified Federal Security"
And an independent influencer, "Hazel Harmony"
Across all of the Info Database pages, we'll follow these same four companies to show how each of them could use and benefit from the topic at hand.
This makes it easier for beginners to have consistent examples. It also makes it more fun for experts to follow along.
Business Topics
Business Consulting / Business Marketing Consulting
SWOT Analyses: Strengths, Weaknesses, Opportunities, & Threats Audits
Environmental Analyses: PESTEL Audits
Brand Touchpoint Consistency
USPs: Unique Selling Points
UVPs: Unique Value Propositions
Mission Statements
Values Statements
Vision Statements
SEO Topics
SEO: Search Engine Optimization
Content Marketing

E-E-A-T: Experience, Expertise, Authority, & Trust

Local Search Optimization

Hyperlocal Neighborhood Search Optimization

Backlink Building
Technical SEO

Canonical Links
Image Optimization
KML Sitemaps
Robots.txt Files
Website Accessibility: ADA
XML Sitemaps (including Images & Videos)
Industry Analyses
B2C: Business to Consumer
B2B: Business to Business
B2G: Business to Government
Influencers
DTC/D2C: Direct to Consumer
C2C: Consumer to Consumer
NFP/NGO: Not for Profit & Non-Governmental Organizations
More on our Example Businesses
Using consistent examples is a great way to explore each of these concepts. Also, if you're looking for help with your own business, you can pick the one or two that are closest to you for inspiration.
Of course, they're only samples, so everything is only hypothetical—nothing is based on any real-world companies, and there are no implications or guarantees of any results, legally speaking.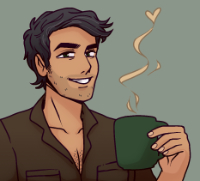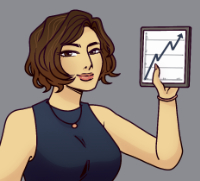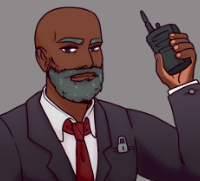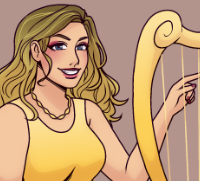 In my mind, the Joe's Java Joint character is obviously Joe, the owner, and the harpist influencer is herself, Hazel Harmony. However, the two characters from Cassandra Forecasting Technologies and Fortified Federal Security are not explicitly named. ("Cassandra" is referencing the prophetic priestess from Greek mythology, appropriate for a predictive forecasting software company.)
But we may as well call this character Cassandra as well, for simplicity's sake. As for Fortified Federal Security, let's stick with meaningful names inspired by historic mythology, and call him Samson.
The character portraits of Joe, Cassandra, Samson, and Hazel were drawn by a very talented artist named Dre.
I hope you enjoy reading about how these companies can grow!
And if you'd like your company to grow too, all you have to do is get in touch with me.